Dodge Ski Boot
The Best Boot in the World, Period.
Click Here for a FREE Fitting Assessment
More precision

More power

More feel

More comfort

Less fatigue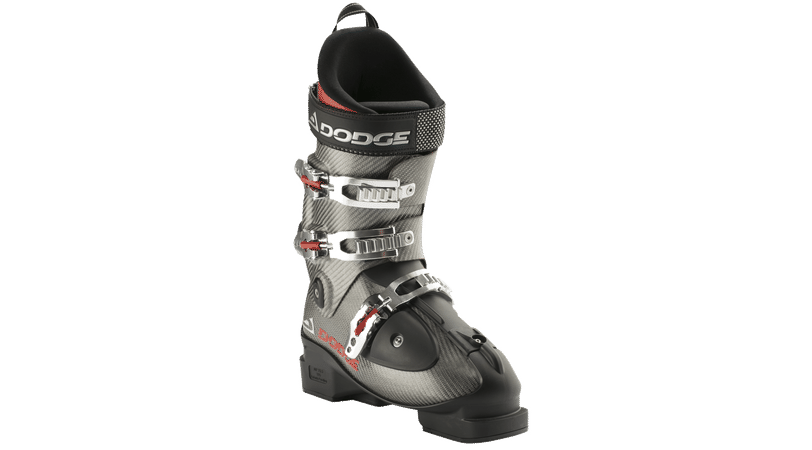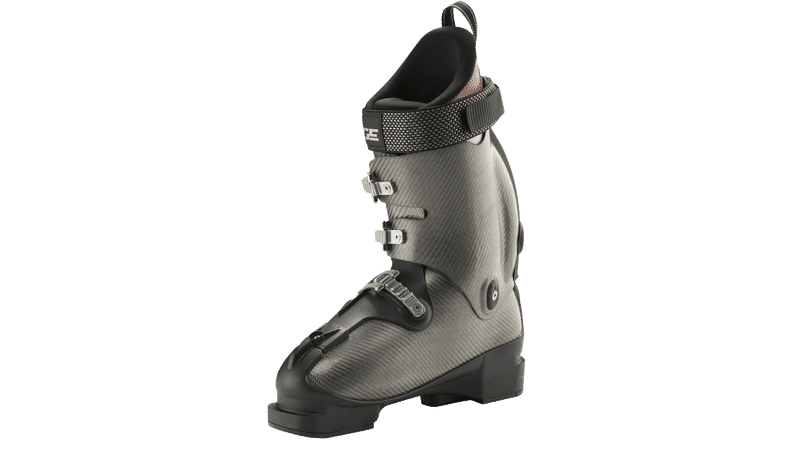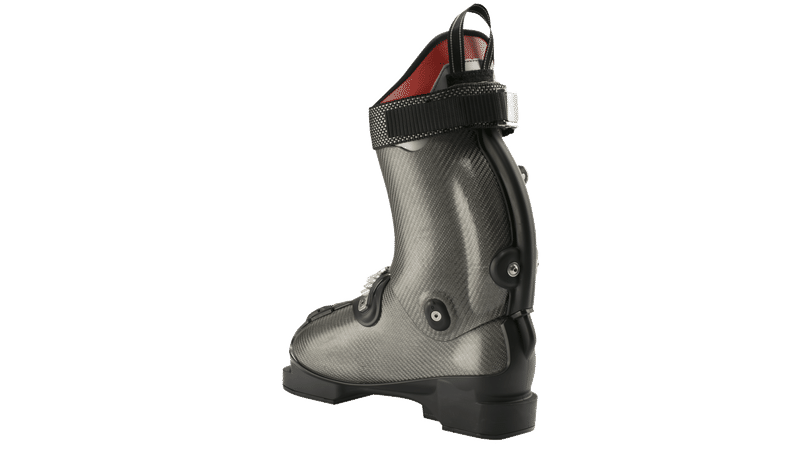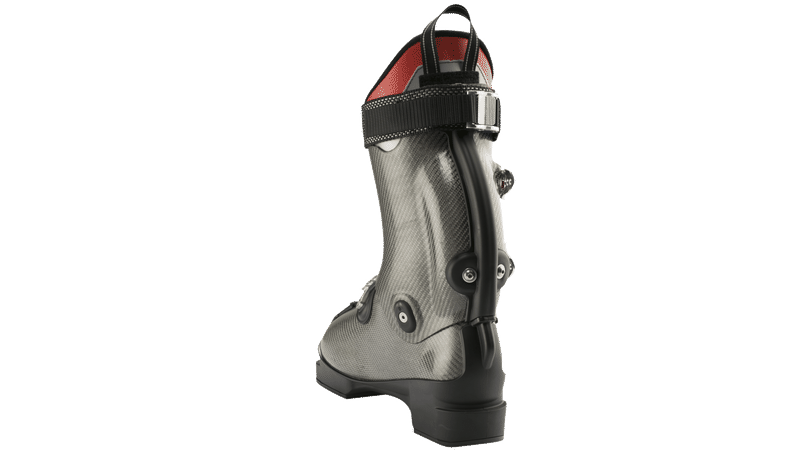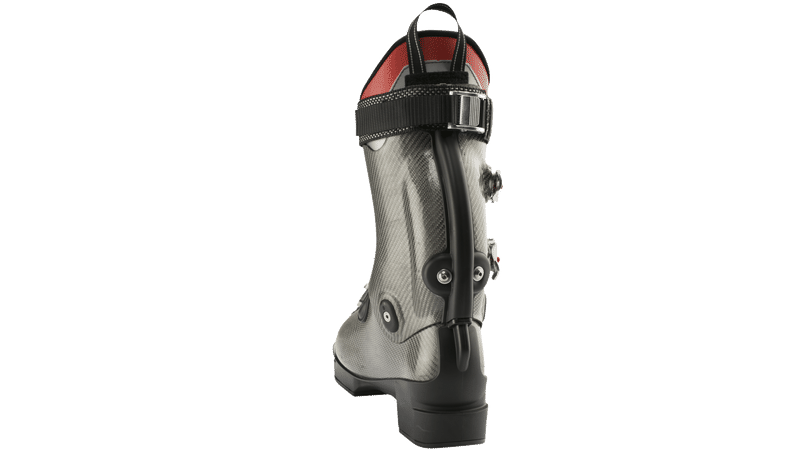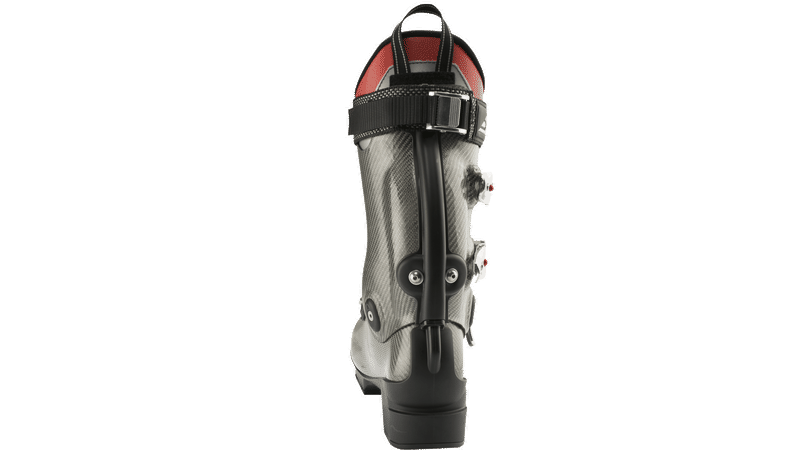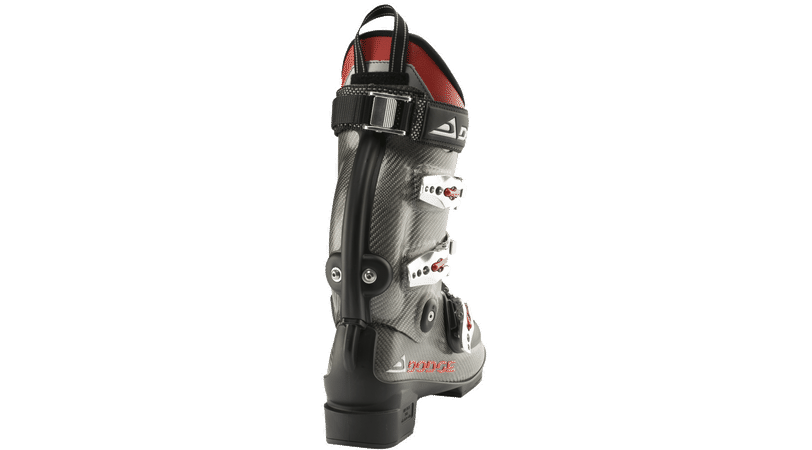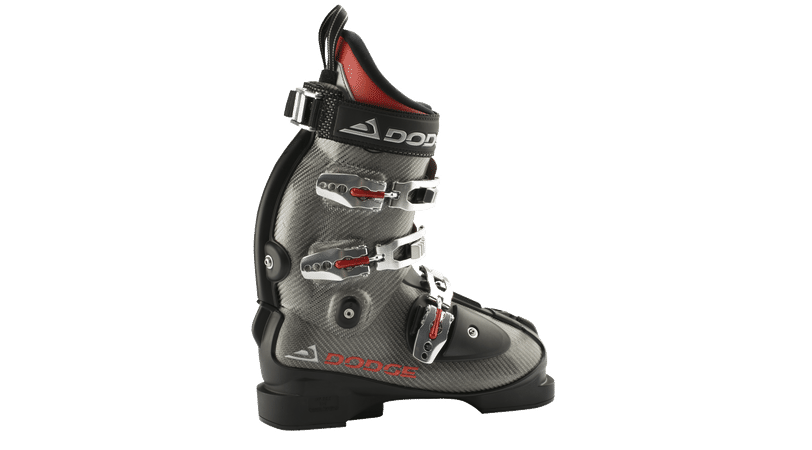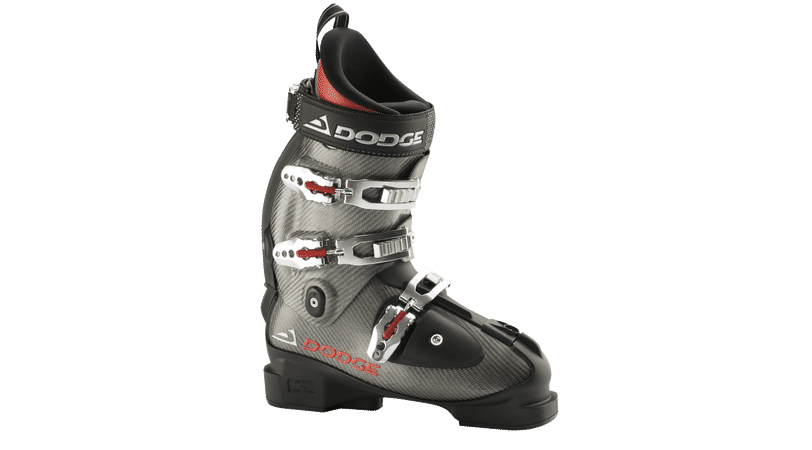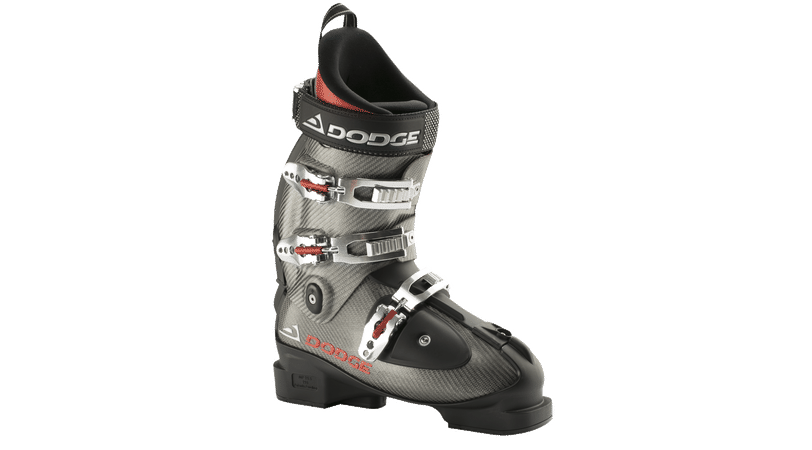 Click and drag to rotate boot, click to zoom.
Why You Want Dodge Ski Boots
Light Weight – 1600 grams (3.5 pounds) compared to 2300+ grams (5+ pounds) for other boots. Backcountry skiers use Dodge Boots with alpine touring plate bindings for a combination lighter than many dedicated AT systems.
Consistent Flex – The flex of Dodge Boots doesn't change with temperature due to our industry-exclusive Carbon fiber/Composite construction. Other boots get too stiff when it's cold and too soft when it's warm.
Power/Comfort/Feel – Dodge-exclusive composite materials and design deliver a unique combination of power, comfort and feel not found in other boots. No need to buckle tightly for great performance
Two widths – 102mm wide last in addition to our regular 98 mm last
Women's model – with higher volume cuff
Industry-exclusive Carbon fiber/Composite construction

Superior edge control
Provides superior damping even on super hard, aggressive snow
Provides consistent flex and fit
Easier to get into/out of even when it's really cold

Hand-lasted, high performance liner

Patented heel track makes it easier to get into/out of
Neoprene toe box to stretch for more toe comfort
Real wool around the toes for more warmth, even when wet

Custom fit – Boot flexes from World Cup racer to intermediate skier; low volume & high volume liners; 2 liner lengths per size; 2 widths; custom punching; and more with our exclusive Factory-Direct fitting program.
Exclusive Factory Direct purchase program, including our Remote Fitting System
Exclusive 30 Day Satisfaction Guarantee – Not happy? Return them for a full refund (less shipping, credit card processing and any fitting fees.)
Click Here for a FREE Fitting Assessment
Click Here for a FREE Fitting Assessment
Testimonials
"Dodge Ski Boots made skiing much more enjoyable and at the end of the day I was less tired and sore"

Art Harris, Waterbury VT

"My Dodge boots are quick, consistent and comfortable"

John Graham, Masters Racer, NH

"They are my best boots ever and I am promoting them to all my friends here in Turkey"

Mehmet Kaptanoglu, Istanbul Turkey

"I immediately felt more edge control than ever before"

Philip Boor, Denver CO

"The design and material create the perfect combination to deliver consistent flex and responsiveness whether it's gates or free skiing"

Dave Wolff, Masters racer and coach, Waterville Valley NH

"Dodge boots are not only the best boots I've ever owned - but the most "hands-on" customer support crew in the ski industry.  Period."

Art Rothafel, Villa Park, CA

"These are highly recommended for anyone who likes to carve perfect turns all day"

Philip Boor, Denver CO

"My ultimate carving tools ........the fabulous Dodge boots"

Gerald Butters, St. James City, FL

"They rocked the Chugach range in Alaska"

Lloyd Sheiner, Montrea, Canada

"The Dodge boot is the best fitting most responsive boot I have tried"

Charlie Hoag, Masters Racer, Portland, ME

"I appreciated the knowledge and expertise you exhibited in fitting the boots and your responsiveness to my concerns"

Art Harris, Waterbury VT

"Once you've ridden a Dodge, you'll never look back"

Gerald Butters, St. James City, FL

"There is no going back!!"

Charlie Hoag, Masters Racer, Portland, ME

"Formula One automobile engineering knows that reducing the un-sprung weight of wheel and suspension increases compliance and grip.  The same physics applies to skiers and to what is attached to their feet"

Richard Stibolt, Stowe VT

"Not only the best performing boot I have ever owned but the most comfortable by far"

Mark George, Masters racer, Barre, VT

"I know Dodge boots have made me a better skier technically and a much faster racer in the gates"

Mark George, Masters racer, Barre, VT

"My Dodge Ski Boots were super rad and speedy tonight. Way to make a killer boot"

Josh Saxe, Montpelier, VT

"Thanks to extraordinary effort from Bill and David who took care of my problem feet"

Charlie Hoag, Masters Racer, Portland, ME

The DODGE team is great to work with and highly responsive to "boot fitting from a distance"

Bryan Reimer, Masters Racer, Cambridge MA

"Your attention to service and dedication to new technologies has been terrific and forward thinking"

Chuck Thorndike, Masters Racer, Meredith NH

"The bottom line – I am having more fun skiing now than ever before thanks to Dodge Ski Boots"

Chris Vossler, Masters Racer. Hartford CT

"They are simply the best performing boot I have ever had"

Gord Blake, Ski Patrol Director - Kimberly Ski Resort, British Columbia, CAN

"The boot is always responsive, no matter the temperature, or snow condition"

James Knock, Coach, Sheffield, ENGLAND

"These boots allow precise feedback to the foot"

- Richard Stibolt, Stowe VT

"They are like a F1 race car with leather seats and air conditioning and lot easier to get in and out of"

Peter Dodge, World Cup Competitor, Pro Tour Champion, Head Coach Dartmouth Ski Team.

"I rate Dodge Ski Boots a '10'"

Todd Renz, Stowe VT

"Previous to skiing in this boot, at the end of a day of skiing my knees would be quite sore"

Paul Brown, PSIA Examiner Stowe VT

"The professional hands on approach Bill Doble and Dave Dodge provide for fitting and service made the switch to a Dodge Ski Boot simple and hassle free"

Leigh Quinn, Masters coach, Waterville Valley NH

"Going from a sports car to a race car"

Jim Nash, Masters racer, Stowe VT

"Lateral Stiffness: Wow! I can drive bigger skis, or hold a carve more cleanly with any ski"

John Schultz, off-piste skier, Moretown VT

"All this performance without foot pain is a testament to the detailed fitting process.  For the first time in our ski racing careers, we can now ski hard all day long without any foot pain"

Jim & Susan Roberts, Masters racers, Beaver Creek, CO
Dodge Ski Boots are based on one simple principle; make the best ski boot possible. Precision. Power. Performance. Comfort. There is no compromise.
Click Here for a FREE Fitting Assessment